Monday — May 06, 2013
jody_macpherson's photo on Instagram
You cannot know everything about the creature that you love, and you also can't control that relationship. And maybe that's okay — because we can't control relationships. In fact, if we did control them to the degree that we want, it would probably provide us with nothing. Relationships are probably our greatest learning experiences.
— Love and Art – wisdom from creative duo Caroline Paul and Wendy MacNaughton. (via explore-blog)
This post was reblogged from Explore.
Sunday — May 05, 2013
Love is the white light of emotion. It includes many feelings which, out of laziness and confusion, we crowd into one simple word.
— Diane Ackerman, A Natural History of Love
Friday — April 26, 2013
Monday — April 22, 2013
See on
Scoop.it
-
Go Digital
Texting is not a blight on language, says John McWhorter in today's talk. Instead, he looks at it as a major communication innovation.
Jody_COC's insight:
Rethink everything: Today, it's texting..
See on blog.ted.com
Sunday — April 21, 2013
I earned 400 points for my workout on Fitocracy!
Running +400 pts

0:46:00 || 4.2 mi || flat (+400 pts)
Think you can beat me, or want to comment?
Fitocracy is the social fitness community that has helped hundreds of thousands level up their fitness. Start your fitness transformation today!

Resource dries up: Awash in water woes
San Angelo Standard Times
"Drought is a fact of life in Texas, especially in West Texas," said David Maidment, professor at the Center for Research in Water Resources at the University of Texas at Austin.
See on gosanangelo.com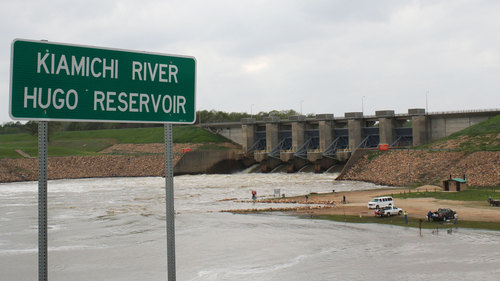 Texas and Oklahoma are fighting over access to the Red River. Fast-growing Texas is eager to fuel its expansion in a time of drought, while the poorer state of Oklahoma is water-rich.
Jody MacPherson's insight:
Canada also has similar issues relating to interprovincial water sharing:
…State and local policymakers and water authorities throughout the country are closely watching the outcome of the case, says Stephen Draper, a water expert who helped write guidelines for interstate water sharing for the American Society of Civil Engineers. Here's why: The Red River Compact contains a lot of the same boilerplate language used in other state-to-state water sharing agreements.
"It all revolves around the question of whether water is a commodity in and of itself," Draper says.
See on npr.org
Saturday — April 20, 2013
Perhaps it is impossible for a person who does no good not to do harm.
— Harriet Beecher Stowe, Uncle Tom's Cabin